Family Owned & Operated Franchise Opportunity
We have been doing kettle corn for 7 years. We are family owned and operated and would love to visit with you about our franchising opportunities! Call us today 209-329-9371 or email Mr Pops.
Profitable Turn-Key Opportunity
The global popcorn market is projected to be $12.4 billion by 2020, and the North American share of that is about $7.4 billion.
Mr. Pops Franchise Investment: $49,500
Franchise Details: A 6×12 custom wrapped Charmac or equivalent trailer. loaded with cooking equipment and 2- 10 x 10 custom MR. Pops yellow Tents. All equipment gets unloaded and set up for your Events. This custom made food grade equipment is stainless steel with aluminum. 3 days of training at our FDA approved food facility in Sacramento. (currently not available in California.)
Contact: Call Steve Harris at 209-329-9371 or email Mr Pops for more information.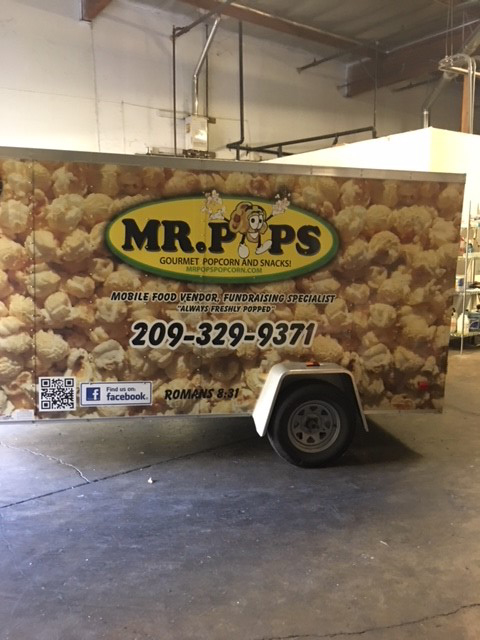 We work in the greater Sacramento area at all major sporting venues and events. The majority of our events are evenings and weekends. Check out our current positions below.
If you are interested in a franchising opportunity, we'd love to hear from you! Call Steve Harris at 209-329-9371 or email Mr Pops.